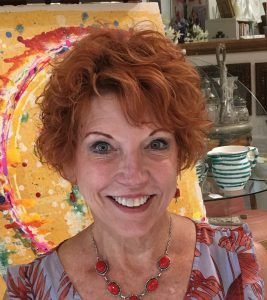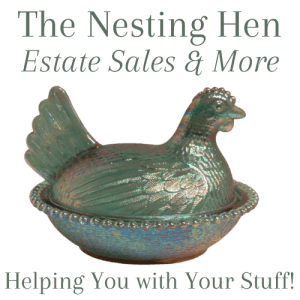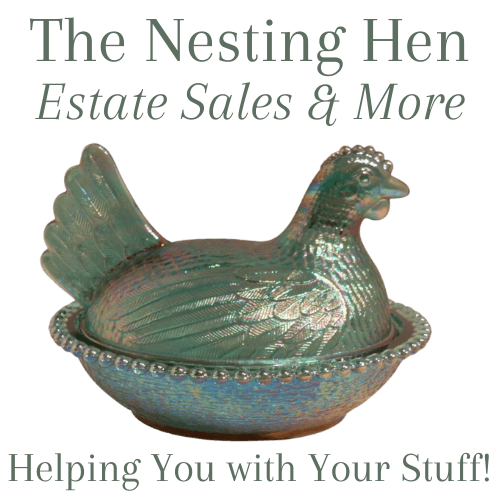 The Nesting Hen
Helping You with Your Stuff!
The Nesting Hen offers downsizing, staging, and estate sale services as well as selling great items at City Antiques. Get your space organized and find peace of mind with our help. Shop our estate sales or our booths at City Antiques for a wide selection of beautiful pieces ready for your home.
Located in Roswell, GA
Contact Us Today!
303-513-8004 | rise.pacacha@gmail.com

Trust the expertise of The Nesting Hen team for estate sales, online auctions, and more!
Sign Up for The Nesting Hen's Monthly Newsletter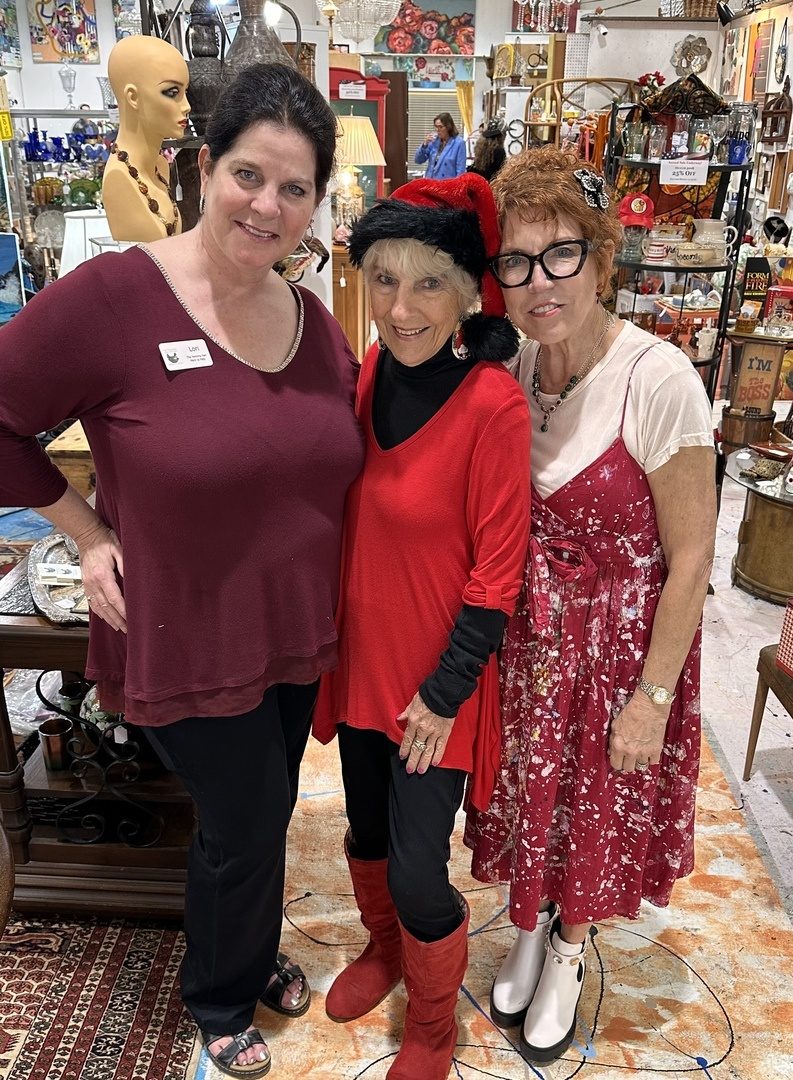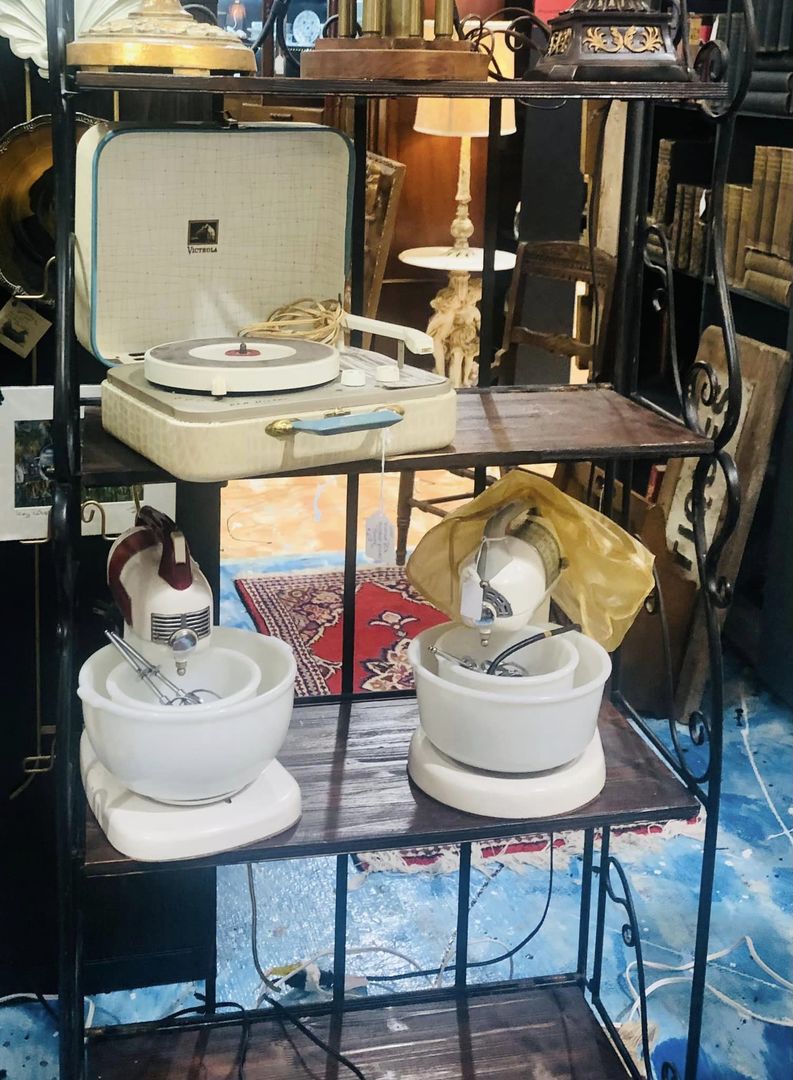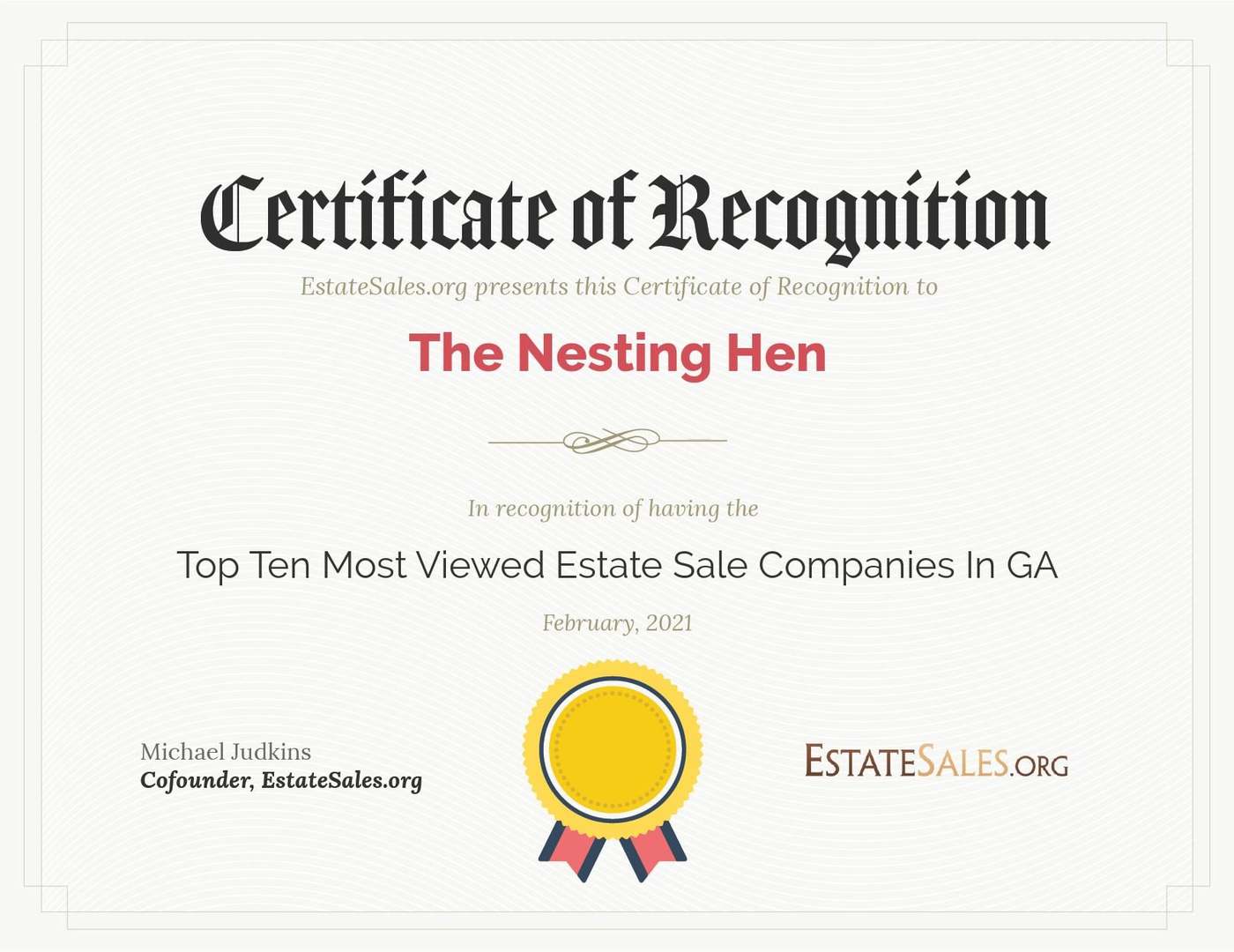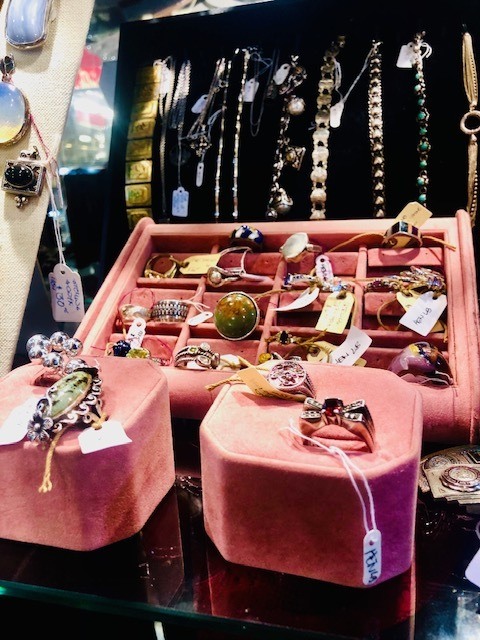 Customers Love The Nesting Hen!
"Our family was overwhelmed with the task of what we were going to do with our loved ones items, especially at such an emotional time. Risa Picacha and The Nesting Hen were a "life saver." They discussed a plan that was exactly to our wishes and started immediately. The professionalism we received; the timely and thorough job that was done as well as the courtesy, kindness, and understanding were nothing less than absolutely outstanding. I highly recommend these services."
- Lynette Laser
"Hiring Rise Pacacha to organize my store rooms has been one of the best business decisions I have made! I am so grateful for all of her hard work and her organizational skills. She quickly arranged my spaces in a systemized manner. Shelves and drawers were labeled. Everything is easy to find. Rise worked tirelessly and got the project done in a very short time. I am very grateful for her and will be happy to have her back to do more work for me."
- Edie Yao, Melange Fine Furniture Consignment
Organizing, Staging, and More!