Customers Love The Nesting Hen! Read what customers are saying about how The Nesting Hen helped them. You can also leave your own review below.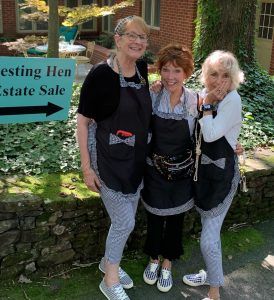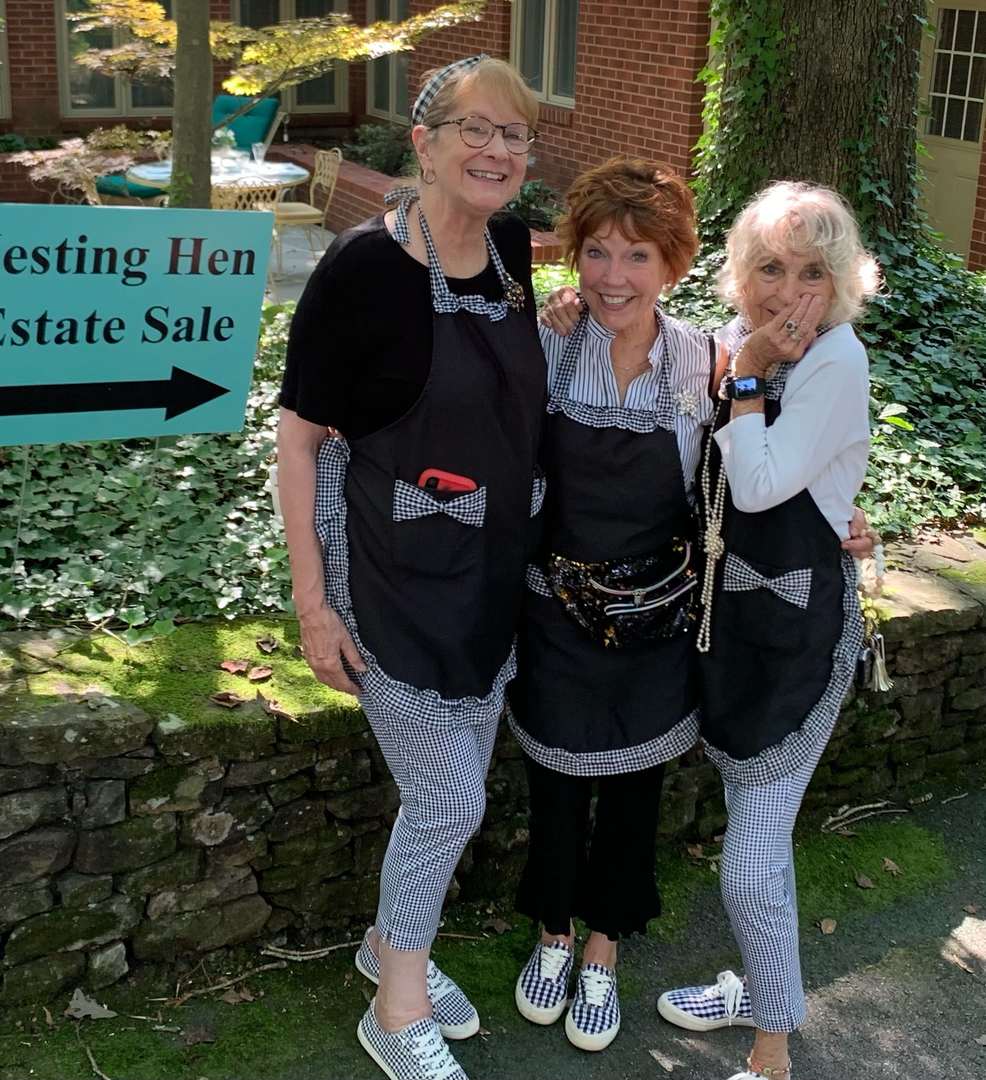 "ORGANIZING AND PROBLEM SOLVING FOR YOUR UNIQUE SITUATION"
The Nesting Hen team did an outstanding job from start to finish with our estate sale in Alpharetta,GA. As it was our first time working with a company on an estate sale, I have to compliment you on your communication, preparation and execution leading up to and including the day of sale, through clean up and final payment to us. You did an exception job working with our home owner's association on meeting their estate sale requirements, especially parking in the neighborhood by perspective buyers on days of sale. Your effort to make scheduled appointments at our home after day of sale allowed us to sell over ninety percent of our furniture. Moving is never easy and yet you made selling our furniture a very smooth transition, allowing us to make thousands of dollars on furniture, clothes and items that we may have given away had we not worked with you.
The Nesting Hen team are true professionals, thank you again for a job well done!
John & Shiela Priore
"Dear Rise,   I am not sure there are words to express how helpful you were to us last month or words to express our appreciation for what you accomplished for us.  After the death of  my father-in-law in November, and moving my mother-in-law to assisted living we were left with a significant challenge to clean out and sell their condo in a very concentrated span of time.  We had so much left over from the Estate Sale, time restrains were pressing upon us to return home (1,000 miles away),  and  no interest by other antique dealers to buy out the remainder of the contents.  To say we were lost, overwhelmed, out of ideas and energy is an understatement. Of course being from out of town it made it more difficult to have the contacts and information we needed to get the job done. When I heard your kind voice and those delightful words "I think I can help you" I could hardly contain my joy and relief.  In two days, you had moved the mountain!  The condo contents had been packed and moved out, items designated for donations taken away, contacts given for other necessary work to be done, and we were seeing the end in sight.  I really do not know what we would have done without you coming into our lives at the very moment we needed what you could offer.  It was delightful to work with you and we will be forever grateful for your help!"
- Debra McDearmon, Ballston Lake, New York
"Our family was overwhelmed with the task of what we were going to do with our loved ones items, especially at such an emotional time. Risa Picacha and The Nesting Hen were a "life saver." They discussed a plan that was exactly to our wishes and started immediately. The professionalism we received; the timely and thorough job that was done as well as the courtesy, kindness, and understanding were nothing less than absolutely outstanding. I highly recommend these services."
- Lynette Laser
"Hiring Rise Pacacha to organize my store rooms has been one of the best business decisions I have made! I am so grateful for all of her hard work and her organizational skills. She quickly arranged my spaces in a systemized manner. Shelves and drawers were labeled. Everything is easy to find. Rise worked tirelessly and got the project done in a very short time. I am very grateful for her and will be happy to have her back to do more work for me."
- Edie Yao, Melange Fine Furniture Consignment 
"Thank you for freeing us from our horrible and expensive "storage unit nightmare."  You were able to come in and get a lifetime of personal belongings out of storage and into an organized, consolidated and rent-free space.  It felt like a mountain was lifted off of our wallet and busy lives.  What was overwhelming for us, you tackled in a short period of time for a very reasonable price." 
- Stacy Crawford, Roswell Resident
Leave a Review for The Nesting Hen!
We want to hear from our customers! Tell us how we did at an estate sale, how our showrooms at City Antiques look, or what the Nesting Hen helped you with. We appreciate your feedback.